Biographies
The Band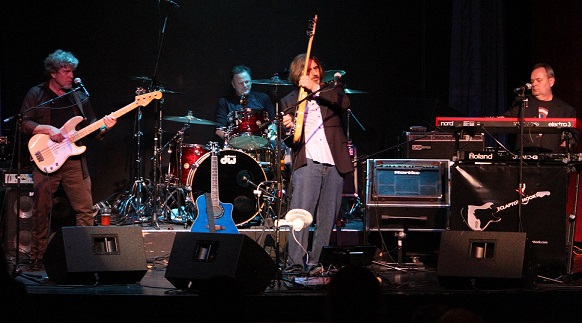 Clapton Hook is an Eric Clapton Tribute band, playing songs from Cream, Derek and the Dominoes, Clapton's solo efforts, and more. If Clapton has played it, Clapton Hook might just play it for you!

Playing all over San Diego county and Southern California since 2010, "The Hook" has played at lots of cool places from The Blue Cafe in Huntington Beach, to San Diego's own Belly Up Tavern!



Dan Litwin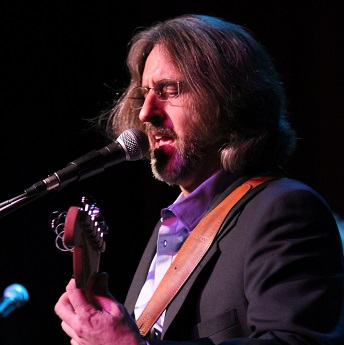 Dan Litwin is the lead guitarist and primary vocalist for the band. Dan has been playing guitar since 1971, and was influenced by the great guitarists of the age, such as (obviously) Eric Clapton, Jimi Hendrix, Ritchie Blackmore, Robin Trower, and more.
Dan is from the Los Angeles area originally, but now lives in San Diego. He began playing in bands at the age of 14 and knew right away that he had found his life's calling.
In 1983 while working as a software programmer at the Fender guitar factory in Fullerton, CA, Dan bought his Stratocaster at an employee sale. It's still Dan's favorite guitar.
Ralph Lindsay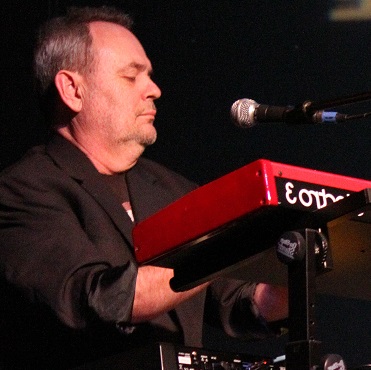 Ralph Lindsay, playing bass, keyboards and singing, has been living in San Diego for the past 12 years. He began his music career in 1966 in the Pacific Northwest and was influenced by the many great northwest musicians of that time.
Over the years Ralph has played guitar, keyboards and bass in working bands across Washington, Oregon, Idaho, Montana and Canada, settling back into the Seattle band scene in the mid 1970ís.
Ralph stepped away from live performance in 1983 and in 1993, moved into the computer based recording scene. During that venture, he released 3 CDís of personal music and continues his studio work to this day. Having found a common interest in musical styles, Ralph returned to live performance 4 years ago, joining up with Dan and Todd.
Ralph's iPod carries a broad array of artists from Jimi Hendrix to Andrew Lloyd Weber, from The Allman Brothers to Brian Setzer, from Heart to Ani DeFranco, from Wishbone Ash to Edgar Winter and many, many more.
Todd Bouchard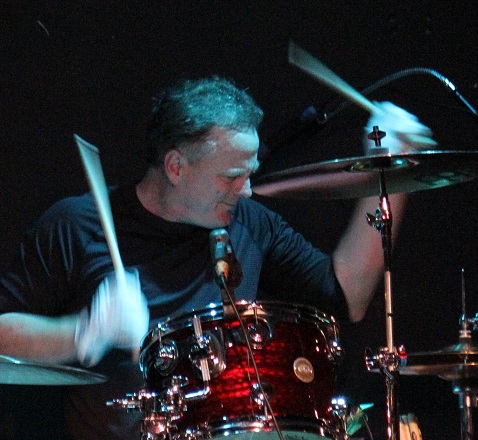 Todd Bouchard, the band's drummer, has been living in San Diego for the past 22 years and has been drumming for approximately 38 yrs. He has performed in bands that focus on both original music and classic rock hits.
Todd's major influences are Led Zeppelin, Deep Purple, Rush, and Grand Funk Railroad, to name just a few. He also felt a kinship with the "big hair" bands of the 1970s & 80s.
Todd has played on different drum sets including, Pearl, Gretch, TAMA and Ludwig, but has grown very fond of his latest kit, which is a Drum Workshop (DW). He also has a Roland V-Drum electronic set that has become a stage favorite.
Matt Simpson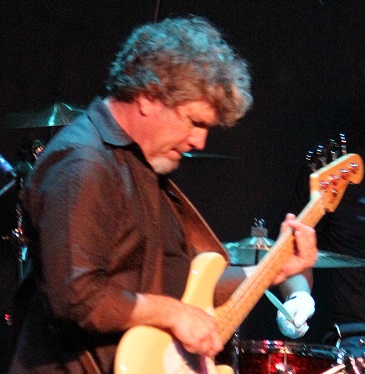 Matt was born in the back seat of a Greyhound bus rolling down Highway 41, and he's been rolling ever since.
New to Clapton Hook in 2014, Matt also appears around San Diego with Mass Transit Band. In past years, this bassist/ vocalist/ guitarist could be found jamming with The Royal Blues Machine, Rockstreet, The Deciders, Off the Wagon, and The Sandbaggers. Matt started his career in Northern California with Humboldt hippie legends, Brer Rabbit.
Matt's influences include Jack Bruce, Sid Viscious, Esperanza Spaulding, John Entwhistle, and Stanley Clarke.